Dalí Exhibition Already Attended by More Than 12,000 Visitors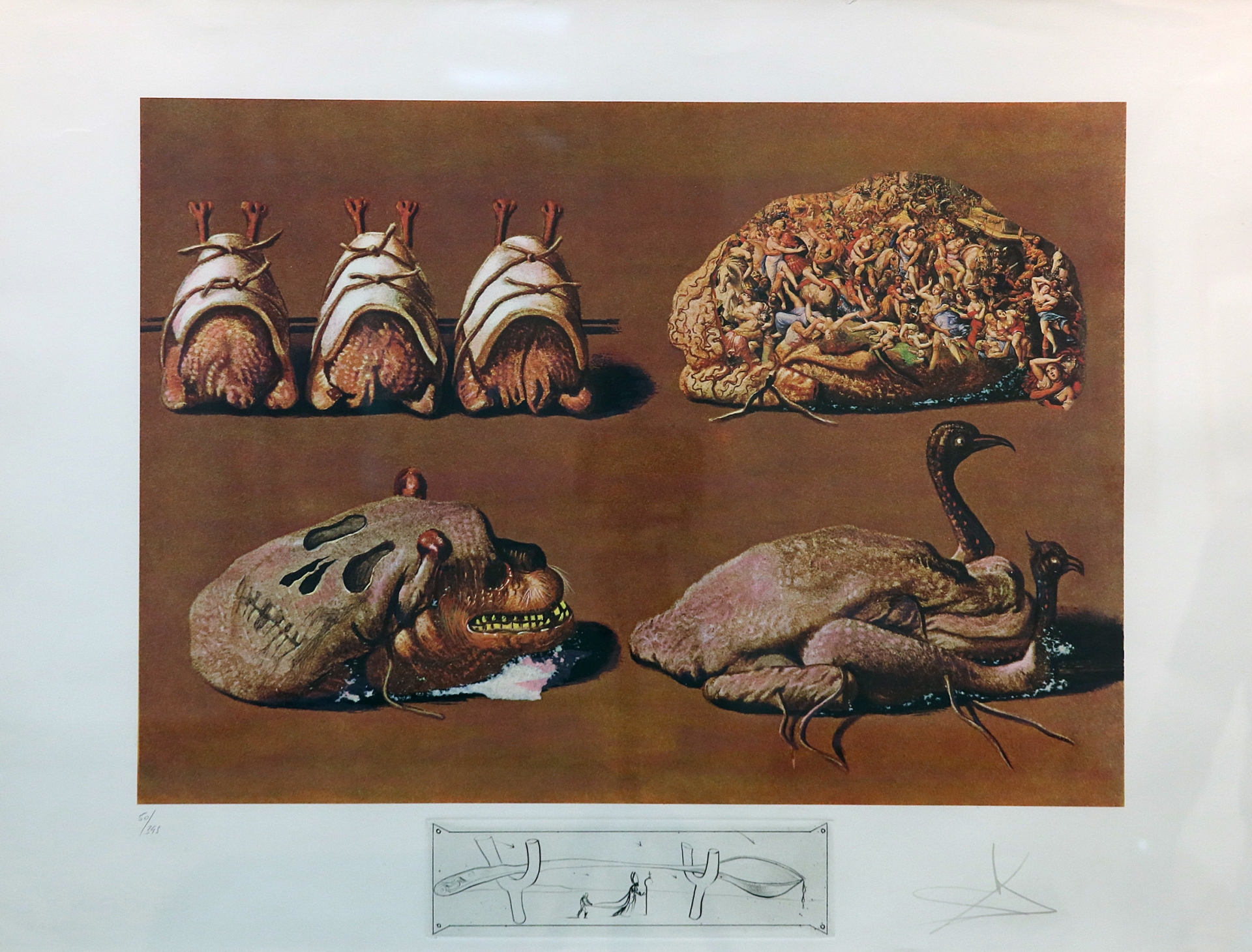 With this popular exhibition, the ten-year-old REÖK Regional Art Center has attracted a record number of visitors in under a month. In light of the success of this exhibition of works by the surrealist master, the Reök Palace is taking the unusual step of opening its doors on Mondays as well.
On the occasion of its tenth anniversary this year, REÖK's organisers have been lavishing true treats on its visitors: this exhibition of works by the grand master of surrealism Salvador Dalí follows a beautiful collection of works by the world famous master of art nouveau Alphonse Mucha.
These two openings have drawn more attention than REÖK has ever seen before, with several hundred people arriving in the hopes of being among the first to be admitted into the exhibition halls. Interest has only grown since then, with more than 12,000 visitors demonstrating their interest in under a month. This has led REÖK to decide to make the exception of opening on Mondays as well for the duration of the exhibition.
The core of REÖK's selection is comprised of lithographs, printed graphics and engravings. The collection of more than 60 artworks also allows visitors to marvel at rarely seen miniature replicas and decorative porcelain plates that the master created.
Dalí's persona and artistic work have been the artist's "trademark" since 1945, having attained a lofty iconic status even by that early date. So enormous was the demand for his work that he was unable to paint enough to keep up; looking enviously at Hunderwasser and Miró, he moved on to the genre of lithographs. The Szeged exhibit focuses on this period, years when the master was inspired by business concerns just as much as by artistic ideas.
His most famous paintings were reproduced as lithographs, with The Persistence of Memory, The Madonna of Port Lligat, The Temptation of Saint Anthony all present in REÖK's galleries. Also on display are illustrations that he created for the cookbook Les dîners de Gala. The bizarre culinary creations are also an integral part of the Dalí phenomenon. Also attesting to the latter are portrait photographs of the master by Vaclav Chocola, which serve to close the exhibition.
The Salvador Dalí exhibition remains open until 24 September, with tickets available – in celebration of REÖK's anniversary – for the token price of HUF 500. The same price will be charged for admission to all of REÖK's collections this year, with the amount paid also deductible from gift purchases, visits to other exhibitions or REÖK programmes, or even for tickets to the 2018 Szeged Open-Air Festival.