Jan Saudek exhibition opens in Szeged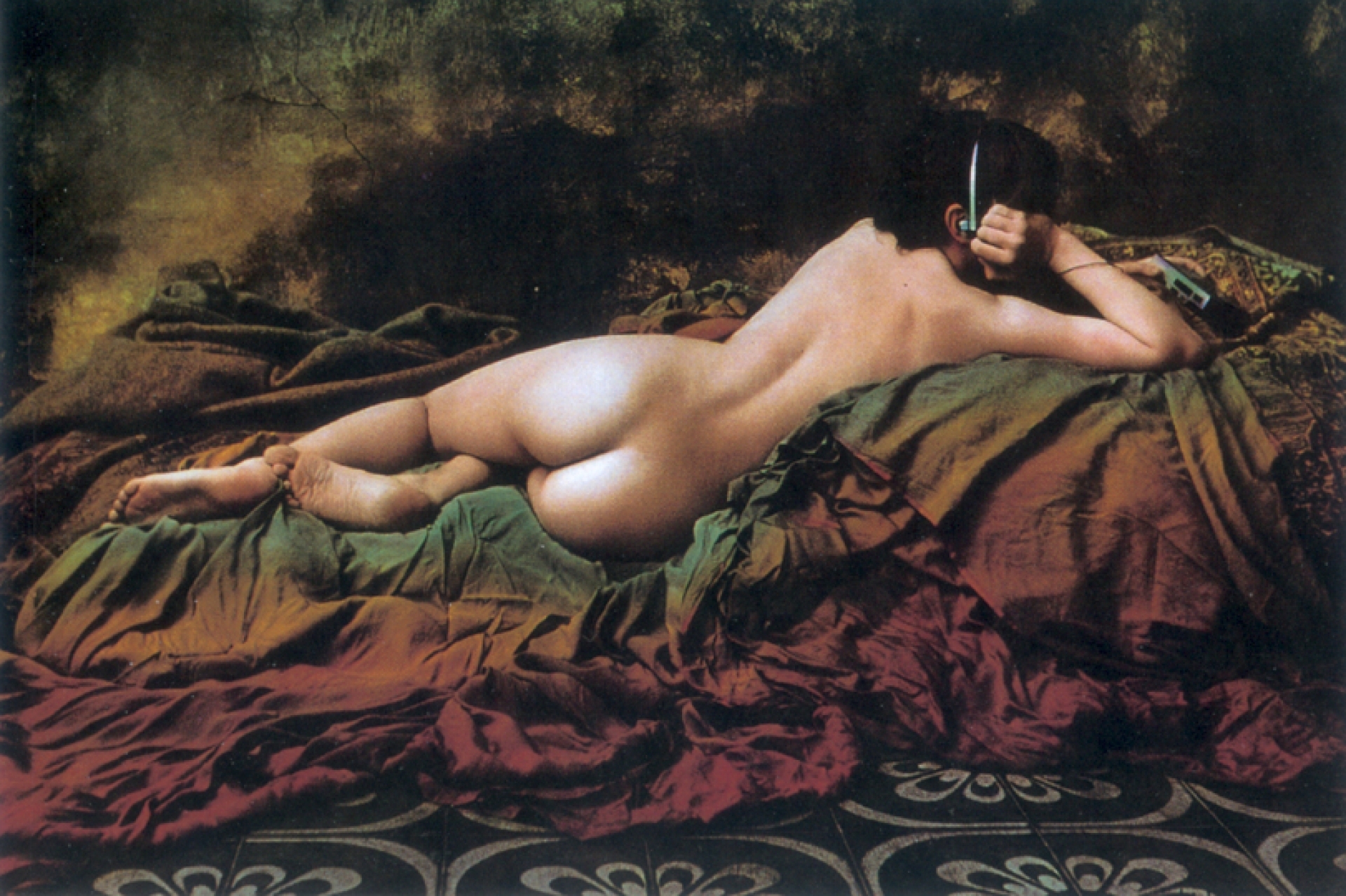 The world-famous Czech photographer's Szeged exhibition welcomes visitors to a uniquely atmospheric gallery where a dreamlike world revels in the flesh. Saudek's images place equal emphasis on death and decay, on the one hand, and on an exuberant vitality and objectively observed sexuality on the other. The REÖK Regional Art Centre has opened an important and exciting exhibition.
In Szeged's art nouveau palace, visitors are greeted by mysteriously darkened halls, where sharp and incisive spot lighting has been set up to illuminate Czech photographer Jan Saudek's more than 80 pictures. Most of the figures depict nude female bodies, with a smaller ratio of male figures, in various stylised and romanticised life situations, in front of filthy, crumbling plaster walls, in blotted watercolour-like hues or colours of mould or rust. The overall effect – of the images and how they are displayed – is thus simultaneously sensual, fin de siècle and mystical. As if the figures in the photos and their backgrounds were themselves the source of the lighting, rather than the lamps.
Saudek was born in Prague in 1935 and originally aimed to become an internationally recognised painter. One of the biggest regrets in his life is the fact that, as he himself concedes, his paintings are poor. It was "only" with photography that he was able to create lasting work, and photography has made him famous, with more than 400 solo exhibitions in different locations around the world under his belt. It was his close friend Bohumil Hrabal who made the opening remarks at his first one, and two dozen monographs have also been published of his work. In 1990, he was made a Chevalier de L'ordres des artes et des lettres by the French state, and several films have been made of his life and art.
The works on display in Szeged summarise practically his entire oeuvre. Most of the images date from between the early '70s and 2005, meaning that the collection offers a taste of all of the important themes in Saudek's work. Often, the contents of the images contradict each other: the photos reveal lyricism, gentleness, joie de vivre and classical Greek ideals of beauty just as much as they do the corruption, destruction and transience of the human body.
Róber Nátyi says that, for him, Saudek's images seem like the protagonists of novels: flesh-and- blood figures nourished from reality, but without themselves showing reality. Jan Saudek's dream-like pictures will remain on exhibit at the REÖK for nearly three months.